Welcome to Goldman & Associates
We are a Las Vegas Casting Agency. Originally founded in 1979 with the casting of Aaron Spelling's television series "VEGA$".
We provide Actors, Extras & Models for the productions of Feature Films, Television, Commercial, & Print projects.
We are currently looking for a wide spectrum of fresh faces, attitudes & talent for future feature films, television, commercial, video/DVD, convention & print productions in Las Vegas. People like you.
All you need to do is
click here
to enter your contact and demographic information online for our Casting portfolio OR, you can send us a recent headshot, your contact information & statistics. We welcome SAG & Non-SAG talent.
There is NOT a fee & we do not sign exclusives.
Sign up today!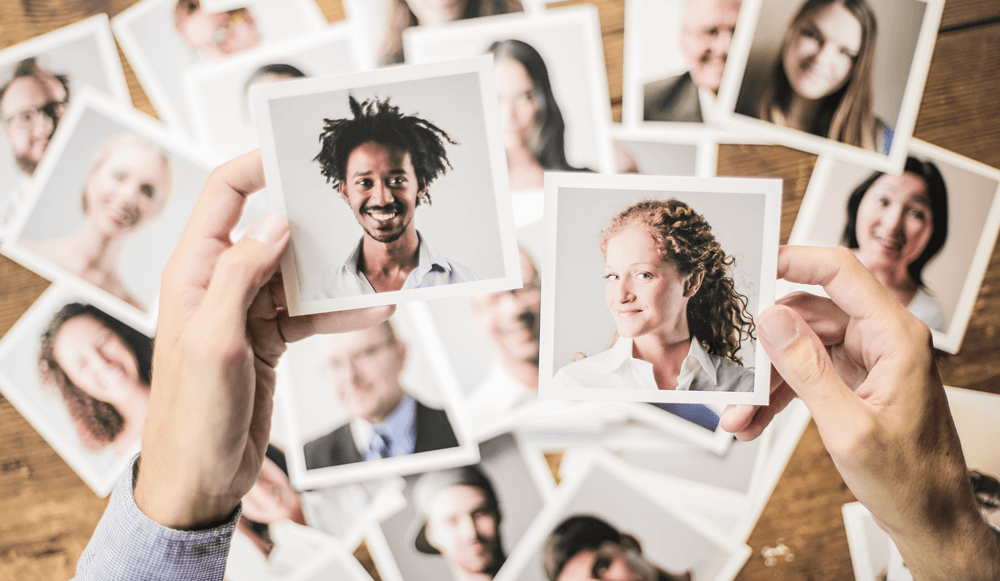 ---
For Your Information
What is an Extra?
(a.k.a. Background, Atmosphere)

When you watched Gone with the Wind, & saw the injured soldiers at the railroad tracks when Scarlett went to find Dr. Meade for Melanie - Extras! Never Been Kissed the crowd in the baseball bleachers waiting for Drew Barrymore's character to get her first kiss - Extras! Mars Attacks people running & screaming down the fabulous Las Vegas Strip - Extras!

On camera, you may be asked to stand & pretend to have a conversation with a friend, walk by the principal actors, dance to non-existent music in a club scene, normal stuff. The work is fun, easy & almost anyone can do it. Just make sure you note where you are or were in a scene & don't talk while the scene is being filmed. It's a great opportunity to see how the entertainment industry works, not to mention working with your favorite celebrities. And remember, celebrities see you as a colleague, not a fan.
---
On Set/On Location Etiquette — Do's & Are You Crazy?
Do's
Be on Time/Preferrably Early
Bring Requested Wardrobe/Change Sign In/Out
Park/Smoke In Designated Areas
Listen & Stay Alert To Directions
Clean Up After Yourself
Bring Survival Items (see below)
Be Quiet During/Between Takes

Being professional, reliable, courteous & sensitive to minors when present will get you a call back on future projects!!
---
Are You Crazy?
No Friends/Family
No Credit Cards/Large Amounts of Cash
No Expensive Jewelry
No Personal Tech Devices
No Porno Materials
No Agents
No Leaving the Holding Area
No Requesting Autographs/Photos
No Recording Devices
No Video Cam/Cameras
No Altering Appearance During The Day
No Early Dismissals
No Pets (Unless Instructed)
No Alcohol/Illicit Drugs
No Weapons
---
Extras' Survival Bag!
These are not requirements, only suggestions.
Almost all filming days run into over-time. Be prepared!
Photo ID/SSN
Medical Alert Tag/Bracelet
Medication
Personal Hygiene Items
Protection From Weather
Snacks/Sandwich
Water Bottle/Thermos
Cigarettes/Matches
Books/Magazines
Cards/Puzzle Book
Folding/Lounge Chair
Vending Money
Sense of Humor

You may be asked on a particular project to bring a change of clothing. Please bring a duffel/garment bag with instructed wardrobe choice with your name clearly labeled or tagged.
---
Bump Up
An upgrade in pay when an Extra says a few words or other special activity in a scene.
Day Player
An Extra who is hired at SAG (Screen Actors Guild) scale minimum for the day.
Featured Extra
Saying a few words, performing a special skill in the background (juggling).
Photo Double
An Extra in place of a Principal, when Principal is unavailable or seen partially. No lines.
Principal
An actor with lines.
Stand-in
An Extra going through the actions or standing where the Principal ones will follow, having similar height, build & look of the principal while the crew checks if the lighting & camera angles are good.
Silent Bit
An Extra interacting with the principal such as, bumping into them or pointing out a direction. No lines.
Day Out of Days
A.D. schedule assigning time slots for when certain people or things will work on set.
Golden Time
Overtime paid after working sixteen hours straight. It is equal to one's daily rate every hour.
Overtime
Paid after working eight hours straight. Non-SAG is paid at time-and-half for the first two hours & twice the hourly rate from ten to sixteen hours. SAG is paid at time-and-half for the first four hours & twice the hourly rate from twelve to sixteen hours.
P.A.
Production Assistant.
Second Team
A Group of stand-ins who take the primary actors' places allowing them to rest during lighting changes & camera rehearsals.
S.A.G.
Screen Actors Guild union.
Taft-Hartley Law
Allows non-SAG actors to work under a union contract for their first role. After that, they must join SAG.
Upgrade
A rate increase when going from Extra to Principal status.
Voucher
A paper given to an Extra at check-in to be completed & turned in at the end of the day.

---
Our Clients
2001 Films Inc
3 Ball Entertainment
3 Doors Productions
4423 Productions
500 Sheets Productions
51 Minds Entertainment, LLC
7th Street Productions
900 Frames
9th Wonder
A76 Productions
ABC
Abe Froman Productions
Abundance Entertainment
Aces Full
AdWorks
AETN
Agency M
Alfa Tech Fence
American Country Awards
American Petroleum Institute
Animal Planet
Anonymous Content
AOL
Arsenal Film & Creative
Atlantic Pictures
Atomic TV
Avy Kaufman Casting
Awe Dang Production
Bandito Bros.
Barbara Lauren Casting
BBC America
BBDO
Beam Global
Bear Fight Inc
Berliner Communications Inc
Big City Productions
Biscuit Film Works
Blowback Productions
BMF Advertising Pty Ltd
Bollywood Hollywood Productions
Bonanza Productions Inc.
Bonesteel Films
BPG Advertising
Bruce Levin Group
Bruno Mars
C Kings Productions
Cadillac Prairie Productions Inc.
Cahoots Studios
Capture Film
Casey Entertainment Productions
CBS Studios Inc
Center City Film & Video
Central Casting
Certified Training & Behavior Specialist
Cheil USA
Cheyenne Marketing
Christie Every Productions
Cinemax/HBO
City Lights Television
Cohencidence Productions
ColdWater Media Inc
Colture Holding
Company
Concrete Images
Contrast Eye Films
Cool New Products
Cosmic Pictures
Cramer Krasselt
Creative I Advertising
Creative Productions
Creativision
Curious Film
David Kemp Productions
David Spade Productions
Davis Elen Advertising
Day O Productions
Deep Blue Films Inc
Deichmann
Deutsch Inc.
Diamond Nexus Labs
Dick Clark Productions
Dickies Girl
Digicell International Inc
Dink LLC
Doner
Drive Media House
Duck Duck Poodle
Echo Entertainment
El Matador Productions
Engine Room
ENK Holdings
Envision Response
ESM Productions
ESPN
Euro RSCG Edge
Face Productions
Farnsworth Productions
Fast Track Entertainment
Fatbat Inc
Ferguson & Katzman Photography
Finding Amanda, LLC
FLF Films
Flower Films
Flying Winnebago Productions, Inc.
Foundation Content
Four Fellas Productions
Fremantle Media
Frequency Pictures
Fresh Wata
Game Show Network
Gary Allen "Life Isn't Always Beautiful"
Gen One Films
General Electric
Go Productions
Golf Channel
Goodby, Silverstein & Partners
Greif Company
Habana Avenue
Hamilton Casting
Happy Madison Production
Happy Place Inc
HBO
Hello Doggie
HKCorp
HPLA
HSN
Hummingbird Content Studios
Hungry Man
Ian Vaughan Productions
Idea Asylum Productions
Idea Network
IKA Collective
Imagine Dragons
Imagine Studios
Imperial Woodpecker
Impossible Pictures
In Good Taste
Industry Rag
InMotion Studios
Jack Morton Worldwide
JAMZ
Kandoo Films
Karma Productions
Kompany Entertainment
KRK International
L.A. Casting Group, Inc.
Lamb Productions
Lange Talent
Las Vegas Raiders
Laundry Service
Levy Productions
Lift Productions
Limbo Films
Liquid 9
Local Boy
Mandate Pictures
Mari Smith Presents
Mariposa Films
Marvel Enterprises
Master Key Studios Inc
Matter Films
McCann NY
McDonalds
MGM
Middle Pictures Inc
Millenium Creative Group
MMJ Productions
Mo Villa Productions
Mosaic Media Group
Motive Made Studios
MTV
Mullen
Muscular Dystrophy Association
National Geographic TV
Nationwide Models Inc
NBC
NBC
NBC Sports
NBC Universal
New Company
Next Turn Productions
North American Poker Tour
NúFilms
Odd Machine
OHPartners
Oooh Luscious
Oxymoron Entertainment - Middle Men
P Scott Productions LLC
Passport Brand Design
Peak Entertainment
Penna Powers
PGA Tours Entertainment
Picture Net
Picture Net Corp
Pie Town Productions
PixelVision
Poker Productions
PositiveImage Video, Inc
Primal NY
Prisoners Daughter LLC
Publicis North America
Queer Eye Productions
R & R Partners
R&R Advertising
Radical Media LLC
Radio Music Awards
Randal Ford Photography
Random Motion Pictures
Red Rock Productions
Resonate Pictures, Inc.
Retaliators Production Services
Retrofit Films
Revolver Films
RFP3
Rich King Casting
Robert Dalrymple Productions
Robin Hood Films
Rock Street Productions
Rodgers Townsend Chicago
Rogue Films
Rough Hustle LLC
Sandwick Films
Scott Buzz Films
Scripps Networks
SecondsAway
See Me Louisiana, LLC
Shonkwiler Partners
Silver State Productions
Sixteen Fifty Holdings
Size 12
SJ Heat Productions, LLC
SK&G
Smokin Films LLC
Sony
Source Pictures
SPAD Films
Special Group
Spectrum Production Services
Spill Films
Sputnik Studios Co
Standing Room Only
Stanley Photographic, Inc.
Star Energy productions
Station Film
Stella Productions
Stewart Cohen Pictures
Streamline Content
Streetgang Films
Sympathy For The Devil LLC
Taff Productions Inc
Ten6
The Cartel
The Diamond Agency
The Funnel Creative
The History Channel
The Joneses
The Martin Agency
The Rec League
The Richards Group
The Showbiz Show with David Spade
Time Share Referral Team
Toshiba
Uber Content
Untitled Inc.
Venetian Resort & Casino
VH1
Viacom
Violet Media Inc
Virulens
Viva Laughlin, LLC
Walmart
Warner Bros
Warner Bros Television
Wieden + Kennedy
Women's Entertainment Television
WWE
Yellowbird Productions
Z Group Films
---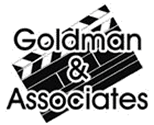 9680 W. Tropicana Ave Suite 126
Las Vegas, Nevada 89147
Office: 702.485.5673
Questions or Comments? Email:
julie@gacasting.com